Emirates Hills
A true inspiration to luxurious homes
Emirates Hills
A true inspiration to luxurious homes
A true inspiration to luxurious homes
The design language of the villas is rooted in the interplay of its massing, glazing, and color selection. The building design is minimal in its aesthetics but also large and dramatic in its massing, accentuating its presence firmly on the site.
For individuals and families who highly appreciate luxury residentials, our collection of Emirates Hills Villas will be the right choice for them. Emirates Hills interior design has been developed harmoniously with the modern and striking architecture of the property with a key focus on openness and maximizing the views through the property to the landscaped garden and golf course beyond.
The view from the road highlights an L-shaped mass that defines the main entrance, car drop-off, and open landscaping. Solid facades on the ground floor contrast with the glazed areas of facades above; while prominent cantilevers emphasize the solid building sculpture they project from. Where the two rectangles meet to form the 'L-shape', the main entrance rises with a full curtain walled foyer to the first floor.
A ground-to-roof atrium bisects the villa in to two portions defining the separate areas of the building program. The primary staircase connects the basement to the first floor, surrounded by bronze-colored wires extending up to an upper slab that caps the atrium; the interior architecture of the stair becomes object-like as it appears to hang like a chandelier in the atrium with a skylight above showering the space with natural light.
The design philosophy allows the feel of each room to be evolved through the application of color and texture in the loose furnishings and window treatments, which can be refreshed in years to come, keeping the property feeling modern and a reflection of the families tastes and requirements as they evolve.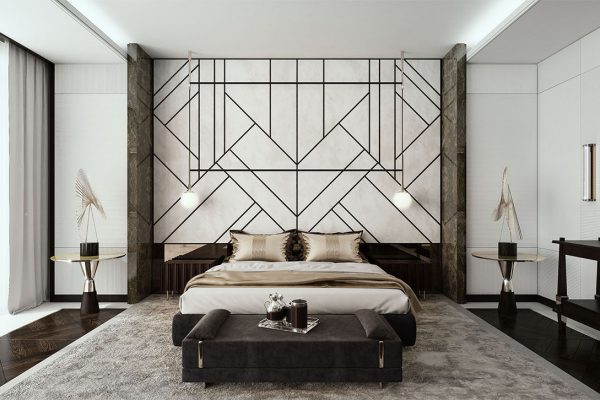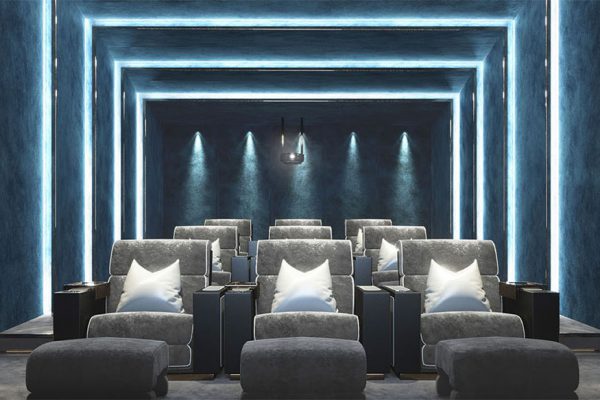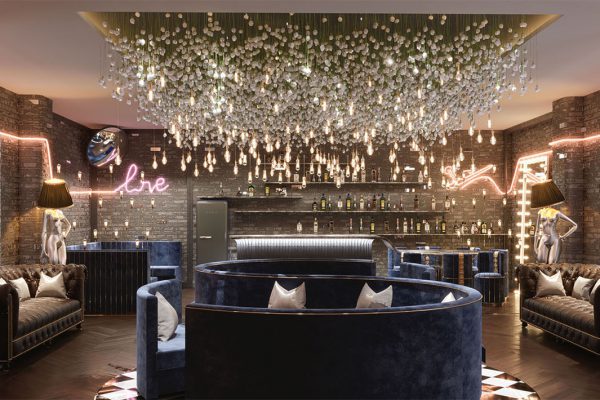 SWIMMING POOL

FITNESS CENTER​

PLAY AREA

GARDEN

HOTEL – LIKE LOBBY

CINEMA ROOM

ENTERTAINMENT ROOM

FIVE BEDROOMS

WALK IN CLOSET DRESSING ROOM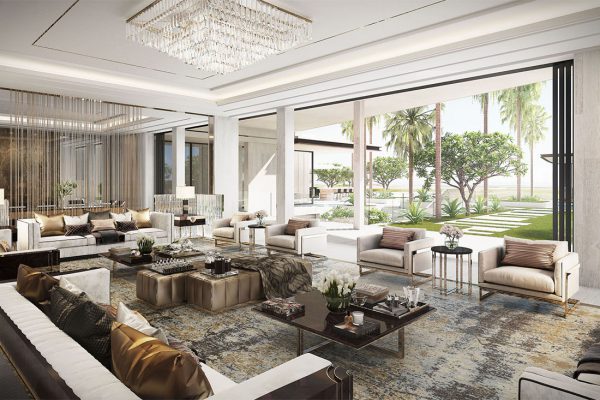 Elegant from the interiors to exteriors
Surrounded by Dubai's most attractive spots for dining, shopping and entertainment.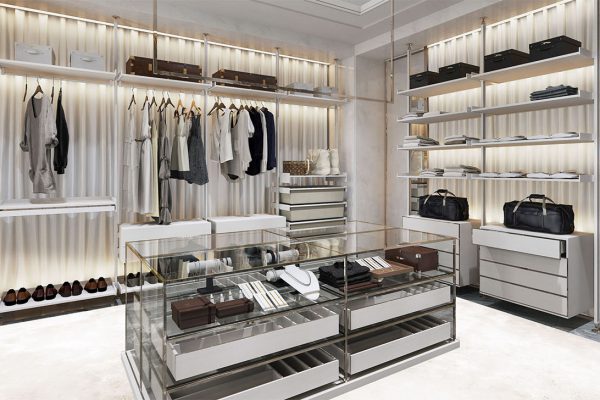 Adding phenomenal touches for a better home
Bringing life's most relaxing elements to the comfort of your own home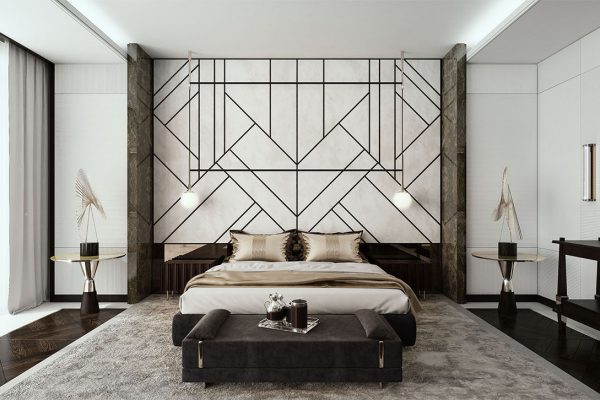 Comprised of 4 one-of-a-kind villas, The Ellington Collection at The Palm Island is designed to cater to those with a passion for living and living exceptionally well.