Wilton Park Residences
Nature at your doorstep
Wilton Park Residences
Nature at your doorstep
The ideal residential getaway for those who love nature, value tranquility and privacy, yet desire to be within close distance to many of Dubai's world-class attractions, landmarks and transport links. Offering a true urban oasis in the heart of Dubai, each residence is influenced by modern London architecture, integrating nature in the right spaces with avenues and greenways that links the indoors and the outdoors. Wilton Park Residences creates the ideal art of living well combining city and suburb living without compromising elegance, functionality and convenience at your doorstep.
Wilton Park Residences comes with a living experience concept that is considered unique especially in the community of Mohammed Bin Rashid City. The development envisages to create a multifamily community inspired by high quality lifestyles achieved through architecture and design that transcends fashion and trends, efficient space planning and elegant details. It is also designed to let its residents experience a balanced indoor and outdoor lifestyle where the apartments and residences flow uninterrupted into the outdoor spaces, seamlessly extending the interiors. 
Every element of these 12-storied residential twin towers has been carefully considered, with each detail contributing to inspire contemporary European style living: from the selection of high-quality finishes, intricate textures and its unique colour palette, brought together with seamless skill and finesse.
Wilton Park Residences is an icon of understated and restrained elegance comprising of perfectly crafted studios, 1 & 2 bedrooms. The perfect investment for home buyers who desire a harmonious relationship between aesthetic design, privacy and community living in Dubai.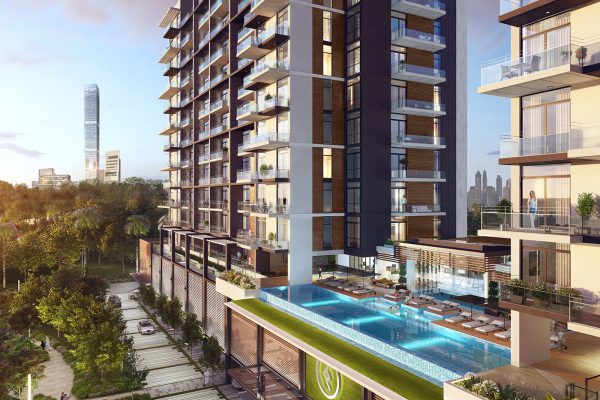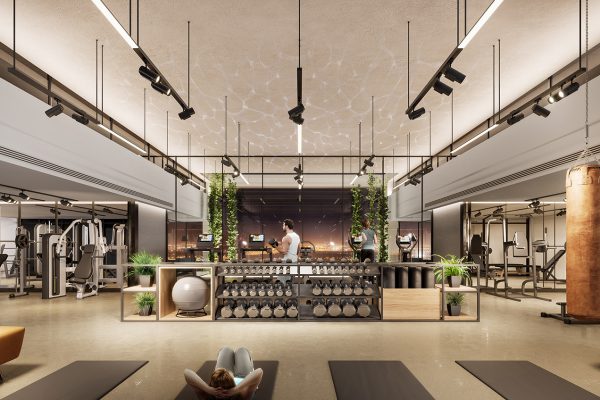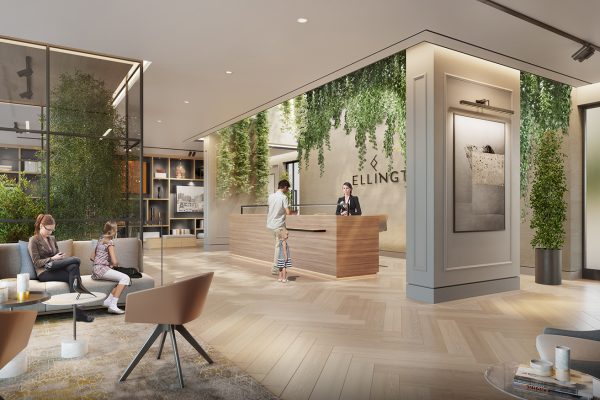 Mohammed Bin Rashid City is one of the newest communities in Dubai that is adjacently located from Downtown Dubai, within five minutes distance from the region's most popular landmarks such as Dubai Mall and Burj Khalifa.  Providing the convenience needed to make day-to-day living easier, Wilton Park Residences is surrounded by international schools, major supermarkets, and shopping and retail outlets, as well as entertainment venues. The perfect location if you are searching for a studio for sale in Dubai.
Kid's Club

Clubhouse

Indoor/Outdoor Yoga Area

Swimming Pool

Barbeque Area

Garden Areas for Seating and Lounging

Lobby at Ground Floor with seating/Working stations

Gym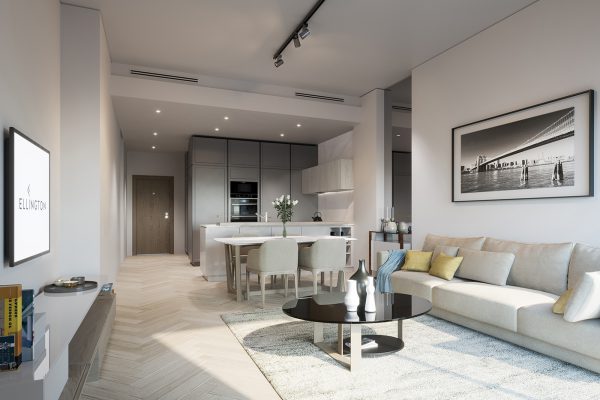 Offering a neutral color palette to satisfy the different tastes of its residents by providing flexibility to play around individual spaces with colors and styles.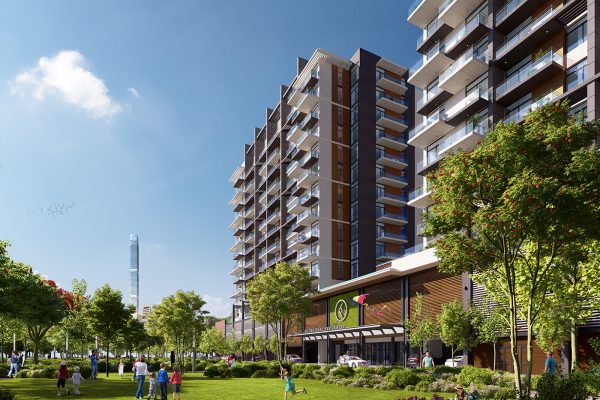 Live in one of Dubai's newest communities with a wide selection of amenities and recreational facilities to cater everyone's needs.  Enjoy relaxing natural sceneries, armed with the feeling of tranquility and privacy within the walls of your home.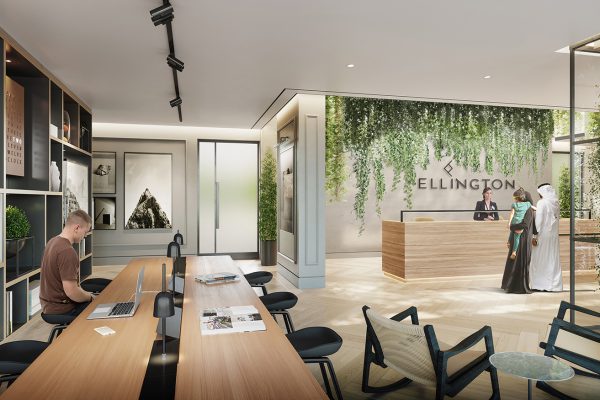 A SEAMLESS BLEND OF NATURE & ARCHITECTURE
A balanced indoor and outdoor lifestyle, the apartments and the residences flow uninterrupted into the outdoor spaces, seamlessly extending the interiors for a perfect natural synchrony.
The project is brought to public after a long series of studies and researches to ensure a great combination of indoor and outdoor living and providing residents a new living experience that is not provided elsewhere.
The design takes cue from existing site conditions and surrounding features as it evolves around efficient space planning, over a linear site and utilization of a guide lined infrastructure plan, based on master development. All dwelling units are provided with scenic views towards the district and neighborhood park or the city skyline. The facade design is a thoughtful balance between horizontal and vertical lines, with the strong structural elements. The symmetry of the two towers is connected by one linear podium as an extension of the neighboring parkland. The super structure is expressed on the facade to create a series of deep recesses which create special depth and inherent shading to the facade and balcony terrace spaces.
From a development point of view, Wilton Park Residences as a whole is conceived as one – as a community – where boundaries between inside and outside disappear without compromising privacy and exclusivity, giving residents' the feeling of ownership which is not limited to their own apartments but also expands to communal spaces thus making landscape design an integral part of the design process.
The entrance to the building is from the park level, providing one center access point for both towers through a central reception and a lobby area that becomes an extension of the park.
Amenities and share spaces for residents are located on the podium level which also seamlessly connects between both towers to maximize social and community engagement. All amenities have a visual connection towards the outside pool terrace and residence gardens with open views into the landscapes park areas and the city skyline in the background.
Wilton Park Residences offers a neutral colour palette of bright whites, elegant greys and nature-inspired hues that give a fresh feel to your living space. Also revel in the lush and grandiose green views, as our floor-to-ceiling windows induce an outdoor feel, creating a natural ambience in your home.
What you need to know is that safety and security of occupants are considered a priority in all residential developments as they have been equipped with CCTV systems in all common areas, entry and exit points both to the site and the building, residential floor corridors and lift lobbies.
Main entry of the Car park area is provided with car park barriers with remote control/RFID access card for individual tenants. Audio/Video intercoms are designed for visitors/outsiders to call tenants for access. Intercom systems integrated with main entrance doors.