The Quayside
A Tranquil Oasis Amidst The Urban Pulse of Dubai
A Tranquil Oasis Amidst The Urban Pulse of Dubai
With 118 units, The Quayside offers a variety of elegantly designed living spaces, including studios, 1-bedroom, 2-bedroom, 3-bedroom apartments, and a bespoke 5-bedroom penthouse. Each unit is crafted with meticulous attention to detail, featuring modern fixtures and high-quality finishes throughout. From the open-plan living areas to the exceptional amenities, every aspect of the project is designed to offer comfort, style, and functionality. With its exceptional location, direct access to Dubai Water Canal Boardwalk, and stunning design, this residential development offers a truly unique and unforgettable living experience in the heart of Dubai's bustling Business Bay.
Business Bay is a thriving community located in the heart of Dubai. It is a rapidly growing business and residential district and one of the largest commercial hubs in the region. The community is strategically situated near the iconic Burj Khalifa and Dubai Mall, and it is surrounded by several prestigious hotels, world-class restaurants, and upscale retail outlets. Business Bay is also well connected to other parts of the city, with excellent road and public transportation networks, including the Dubai Metro. Business Bay is a bustling and vibrant community that offers a modern lifestyle, unparalleled business opportunities, and an impressive skyline view.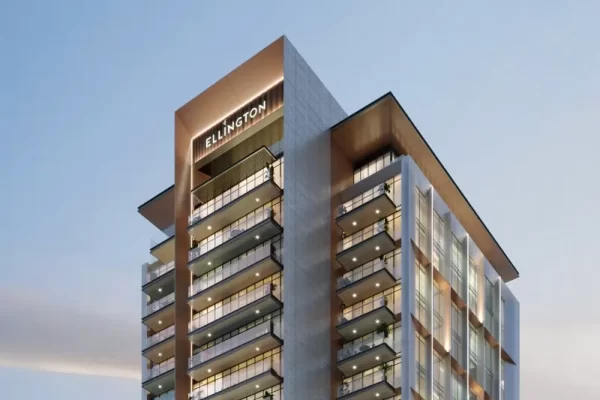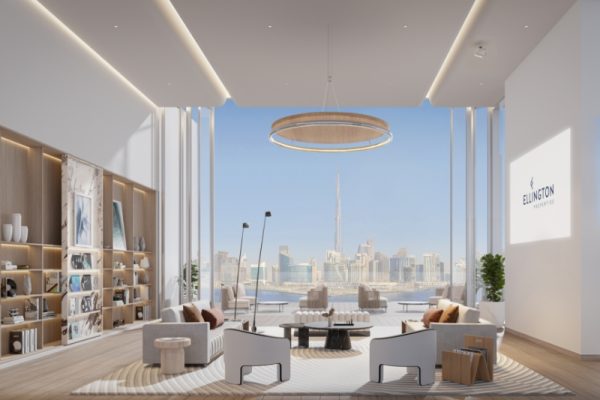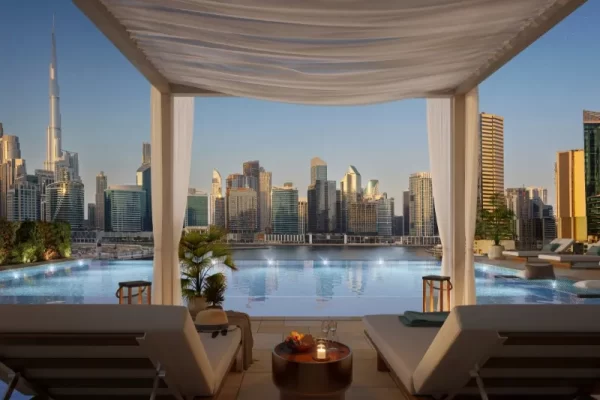 The pool area offers stunning views over the Dubai Canal and one of its unique features is the net seating area, which allows residents to relax and recline.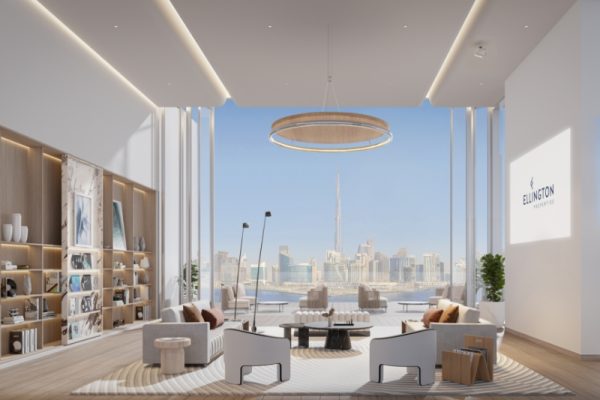 It is a serene and relaxing space designed to help residents find inner peace and tranquillity. The room is spacious, with a soothing color palette and large windows.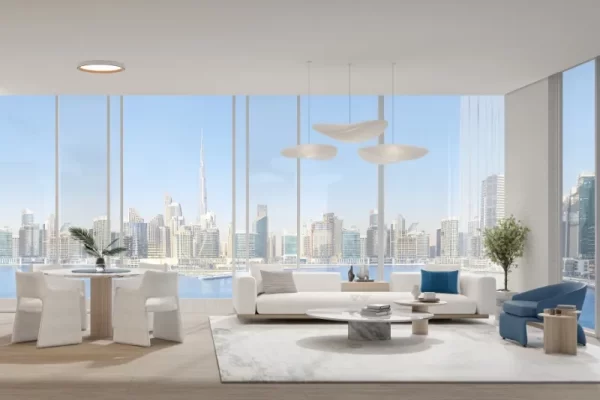 The apartments are bright and airy, and the windows provide an uninterrupted view of the sparkling waters of the canal and the city skyscrapers in the background.
Located in the vibrant district of Business Bay, The Quayside by Ellington boasts a prime location with breathtaking views of both the iconic Dubai skyline and the tranquil canal. The residential development is situated near the iconic Burj Khalifa and Dubai Mall and is also well connected to other parts of the city.
The minimalist design of the interiors is understated and elegant, with a neutral color palette that is calming and serene. Large, floor-to-ceiling windows allow natural light to pour in, casting a warm glow on the various potted plants and trees that are scattered throughout the spaces. The air is fresh and clean, and the subtle aroma of the plants adds to the inviting atmosphere.