The Crestmark
A PANORAMA OF GLITTERING WATER AND DUBAI'S DYNAMIC CITYSCAPE
A PANORAMA OF GLITTERING WATER AND DUBAI'S DYNAMIC CITYSCAPE
With 189 design-led units, The Crestmark introduces residents to contemporary life with a cosmopolitan lifestyle in Business Bay. The Crestmark promises bold but refined architecture envisioning an elevated standard of residential design with the use of plants and natural finishes bringing a calm and welcoming experience. The Crestmark is set to embrace its residents in a bubble of relaxation and peace with a touch of sophistication. Elegant studios, 1,2,3-bedroom apartments, and design-led penthouses
Business Bay is a thriving community located in the heart of Dubai. It is a rapidly growing business and residential district and one of the largest commercial hubs in the region. The community is strategically situated near the iconic Burj Khalifa and Dubai Mall, and it is surrounded by several prestigious hotels, world-class restaurants, and upscale retail outlets. Business Bay is also well connected to other parts of the city, with excellent road and public transportation networks, including the Dubai Metro. Business Bay is a bustling and vibrant community that offers a modern lifestyle, unparalleled business opportunities, and an impressive skyline view.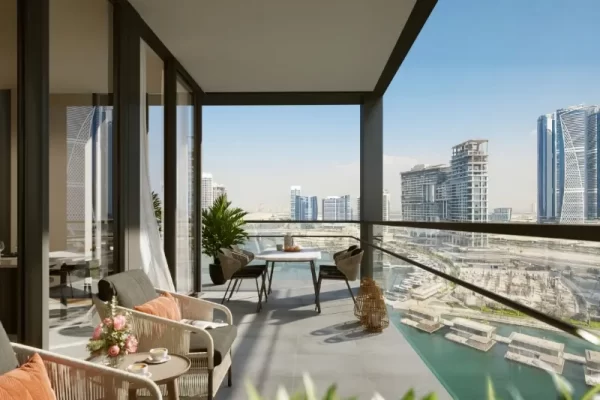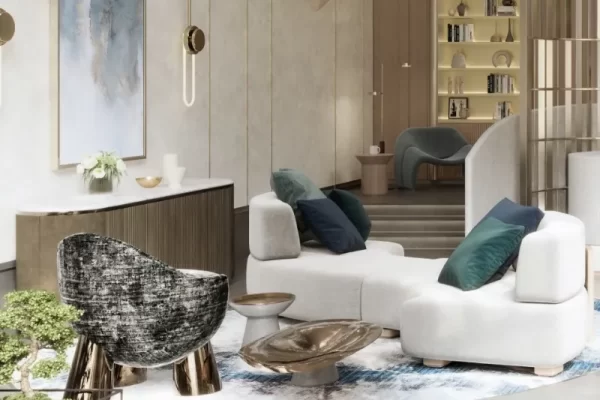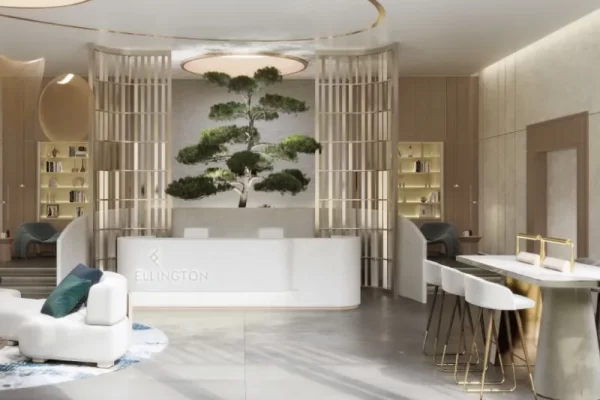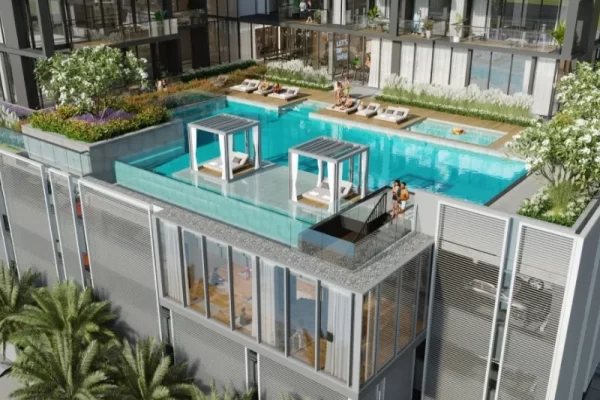 The resort-style swimming pool is the centerpiece of the deck, surrounded by Baja shelves and cabanas with views of the Dubai Water Canal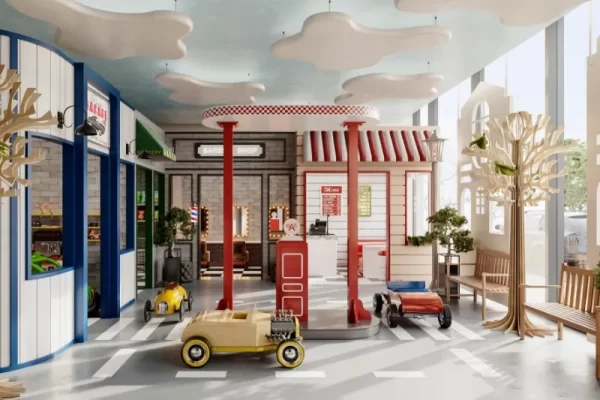 It offers a mini-city experience that allows children to explore, play and engage. The space comprises a diner cafe, a hair salon, a supermarket, a car shop, a gas station, and a kids' washroom.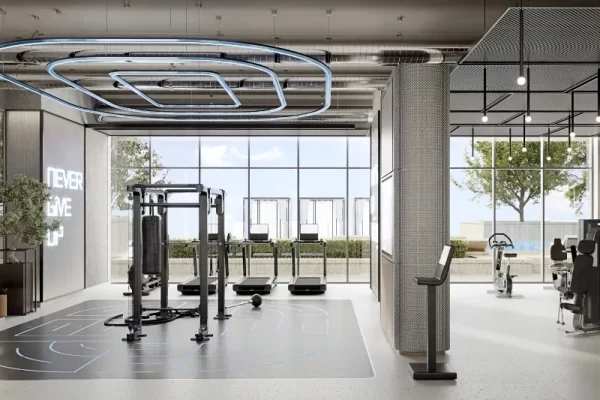 It is a well-appointed space designed to inspire and motivate the residents. Equipped with top-of-the-line exercise equipment including a tread wall.
The exquisitely finished interiors reflect the design's fresh modernity and pure sensuous lines. Material finishes of the highest quality are masterfully crafted, while appliances and fixtures are sourced from high-standard European brands. Every detail from the decorative to the functional has been thoughtfully considered.