Ellington House
For Those Who Dream Of Elevated Living
Ellington House
For Those Who Dream Of Elevated Living
For those who dream of elevated living.
Ellington properties' first residential project in Dubai Hills Estate. A family-friendly community where contemporary homes and nature meet.
Ellington house is an elegant 12-storey building offering a one-of-kind experience to its residents. From minimalistic interior designed apartments and penthouses to breathtaking views of Dubai Hills Golf Course, Ellington house is an expression of ever-evolving modern sensibility that pushes the boundaries of design and architecture. Merging reflective surfaces and soft textures, Ellington House offers warm, welcoming and pleasant ambiances through its well-designed spaces, apartments and penthouses. We have used locally-sourced glass, stone and metal, with a natural color palette that beautifully complements the light-tone rendered wall finishes. Come home to a place that is designed to grow and adapt to the needs of its residents, as well as somewhere to dwell and take in the beauty of its surroundings.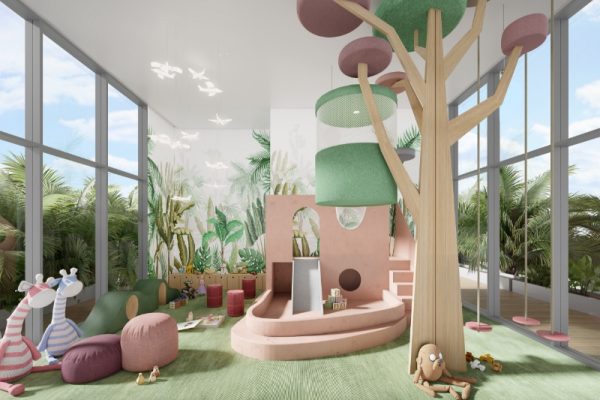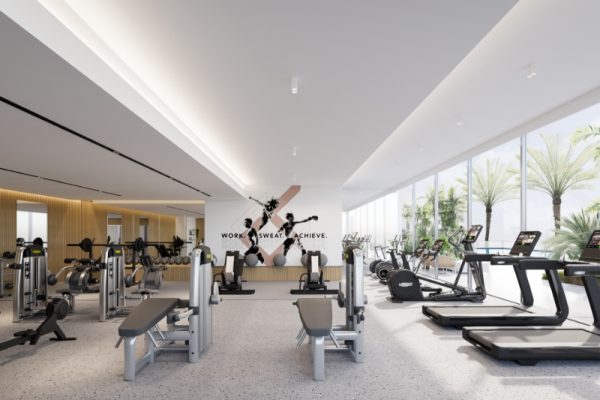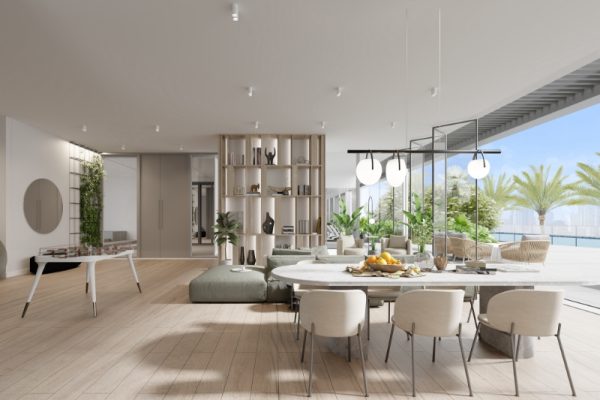 Dubai Hills Estate is one of the sought-after neighborhoods in Dubai. This impressive community combines sophisticated properties, a range of dining and entertainment options, and best of all, it offers breathtaking surroundings to its residents. With a recently launched mall, Dubai Hills Mall, an 18-hole championship golf course, sports facilities, and much more. You can enjoy the peacefulness of these areas while being in a central location in the city.
Leisure & Lap Pool

Outdoor and Indoor Fitness Centre

Activity Garden

Clubhouse Lounge & Library Areas

Kids' Clubhouse

Mini-putt

Lobby with Mezzanine Level

Barbeque area

Yoga area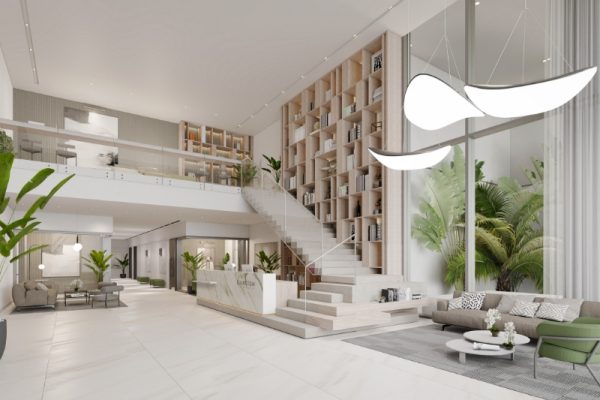 Step into an astonishing lifestyle
Come into a hotel-style lobby and lounge with mezzanine level that includes a feature staircase, a coffee station, a work space, lounge space and a wall library.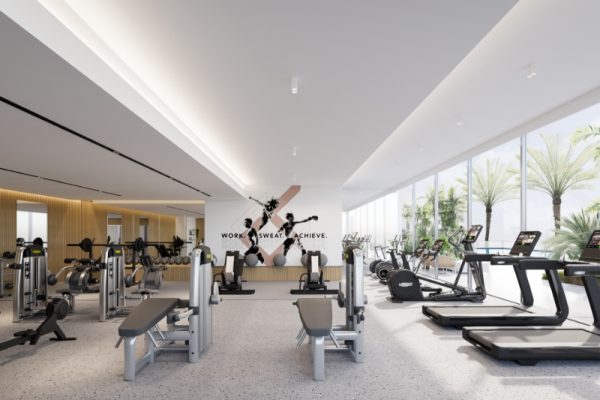 Give your body a great fitness leap
Keep a balanced and healthy lifestyle with our Indoor and outdoor fitness Centre and yoga areas, as well as, change room facilities including steam and sauna.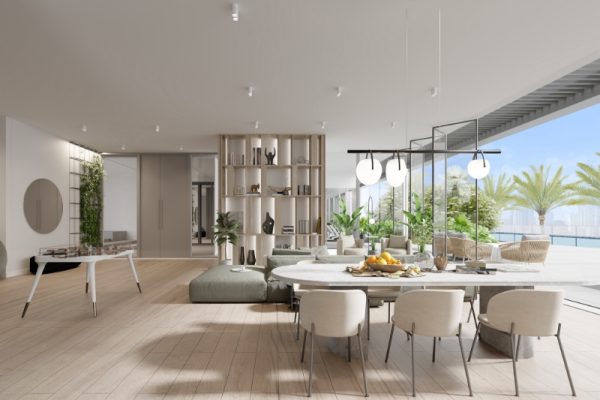 Benefit from the clubhouse with games zone, dining and lounging areas and let your kids explore an energetic hub of learning, socializing and creating fun early memories in nature-inspired play areas.
Ellington House's sleek architectural profile stands out distinctly within the luscious greenery and meticulously crafted landscape of Dubai Hills Estate. The development has an innate quality of blending in and standing out simultaneously, with dreamy, light-filled multifamily apartments overlooking Dubai Hills Golf Course and out across the city.
The residential development demonstrates a masterful command of natural light and allows unhindered views from its spacious balconies. Experience truly elevated living and let the sunrays brighten up your day.
Ellington House offers a warm and welcoming atmosphere through its up-to-date apartments and penthouses. Focusing on exceeding our clients' expectations while delivering high quality properties that matches their needs and preferences.
The apartments boast unique details, high-quality fixtures, smart storage options, high-end appliances and world-class finishes to deliver an elevated living statement. The kitchens are crafted with meticulous detail and feature high-quality fittings, whilst the living and dining areas offer bright, spacious areas that capture daylight and allow a flow of fresh air throughout the apartment. Paired with contemporary fixtures and furnishings, they instill a calming ambience for entertaining guests or relaxing in the tranquility of your home.