Ellington Beach House
A new breed of icon
Ellington Beach House by Ellington Properties introduces residents to the timeless elegance of a distinctive community, Palm Jumeirah. Bringing modern and ocean-inspired residences including 1, 2, 3, and 4 bedroom apartments and penthouses with a curated lifestyle and private club amenities. From valet and porter services to a clubhouse for private events, an infinity pool facing the beach, child-centred indoor and outdoor kids play areas, and many other entertainment options.
Palm Jumeirah is one of the most sought-after communities in Dubai; it boasts numerous opportunities for entertainment, ranging from dining and nightlife to family-oriented activities. A short drive from Sheikh Zayed Road, The Palm is well connected to the rest of Dubai. It is also home to several 5-star hotel properties and fantastic fine dining options. Therefore, it is no surprise that Palm Jumeirah is a popular spot for enjoying life's finer pleasures.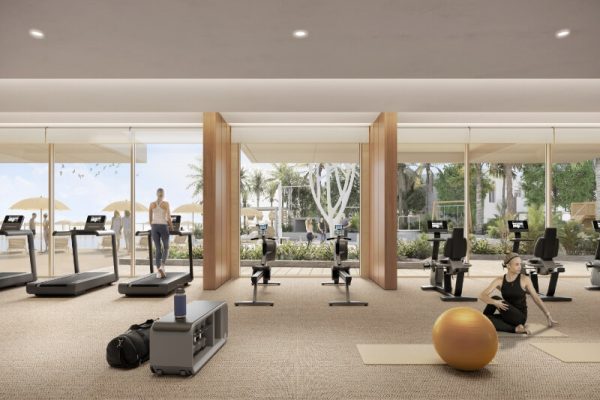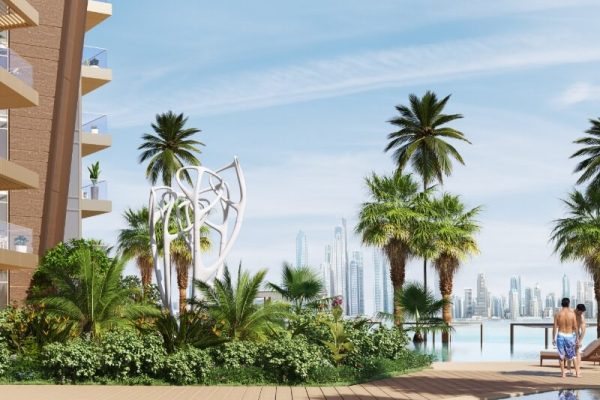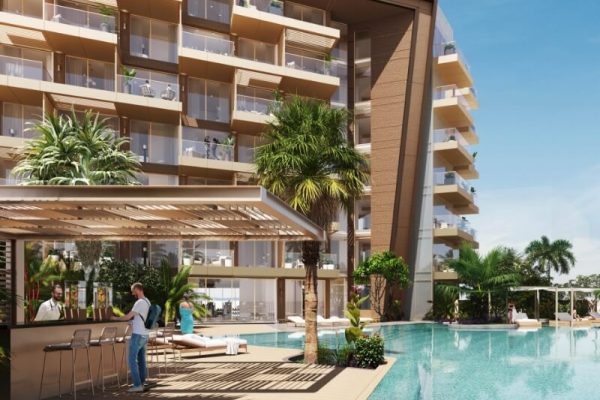 Hotel-like drop-off areas

Lobbies

Indoor and Outdoor Fitness area

Infinity Pool

Indoor and Outdoor Kids' Play Area

Club House

Outdoor BBQ and dining

Outdoor Games Table Zone

padel tennis court

Urban Basketball Area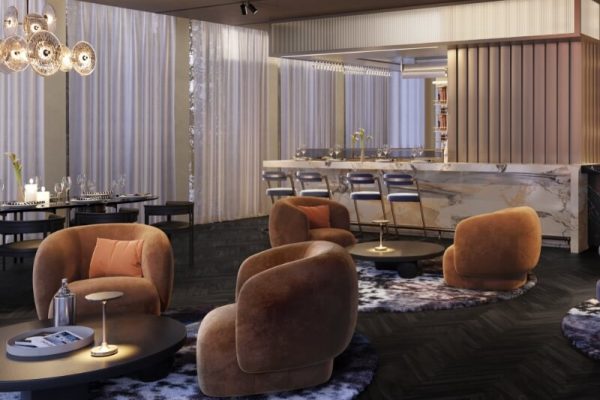 Ellington Beach House offers bespoke private club amenities. From valet and porter services providing the utmost convenience to residents and their guests to an intimate clubhouse, that provides a show kitchen for private events and occasions.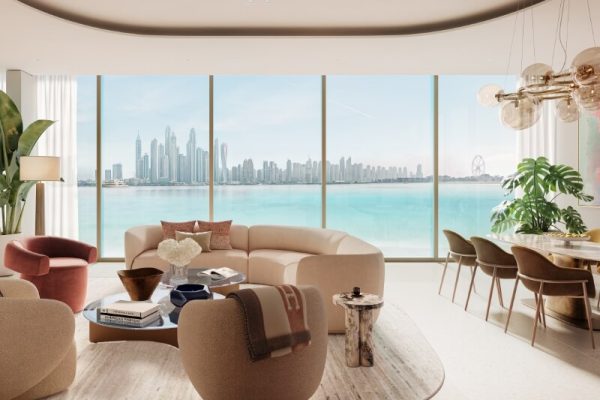 An ocean-inspired retreat
The apartments combine contemporary style and state-of-the-art interior design with neutral tones, resulting in a very inviting and comfortable balance. They also offer 360-degree views of the ocean and the city skyline with their full-height windows.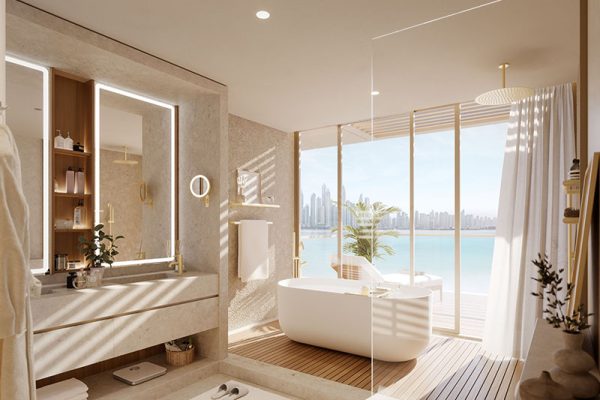 An ultimate relaxation experience
The bathrooms at Ellington Beach House feature a sleek and up-to-date design with exquisite finishes and a modern freestanding bathtub with a floor-mounted tub filler. The bathrooms are meant to be quirky and unique.
Located on the first man-made island in the world, Ellington Beach House offers exclusive living with its design-led homes. The elegant residential development is characterized by a modern and iconic façade punctuated by spacious balconies overlooking the blue sea and the city skyline. The sophisticated building offers mesmerizing views giving residents a feeling of tranquility and satisfaction.
The residence is surrounded by extensive outdoor green and active spaces that offer everything for optimal relaxation and socialization opportunities. Several other unique features include an infinity pool, a viewing deck, a barbecue area with kitchen facilities, kids' play areas, an urban basketball area, Bocce Ball, and a Padel tennis court. The outdoor activity zone merges nicely with the overall modern feel of the residential building.
Ellington Beach House's interiors combine contemporary style and innovative designs with natural tones, resulting in a very inviting and comfortable balance. The warm tones are complementing the overall interior design of the building, creating a calming yet sumptuous feel.
The lobbies are welcoming spaces that introduce visitors and residents to the timeless elegance of the community. Featuring a grand floor-to-ceiling library provides a much-needed pleasant ambiance that is just as inviting, comfortable, and chic as your home.