Arbor View
Where urban culture and nature's silhouette find a unique balance
Where urban culture and nature's silhouette find a unique balance
Introducing Ellington's first residential development in Arjan. The project sits in a unique location close to Miracle Garden and Dubai Butterfly Garden. Arbor View is located in a quiet family-oriented area with easy access to the community's amenities and throughways. The residence comprises 171 units offering a comforting backdrop to the vibrant lives of its residents. Premium studios, 1,2, and 3-bedroom apartments, and lifestyle-centered amenities.
Arjan is an emerging community on the outskirts of Dubai that offers its residents a serene and peaceful environment. Arjan provides an ideal setting for families and individuals looking for a harmonious blend of modern living and natural beauty with its attractive parks, proximity to essential services, educational institutions, healthcare facilities, and convenient access to major transportation routes. One of the main attractions of Arjan is the presence of two renowned parks: the Dubai Miracle Garden and the Dubai Butterfly Garden. These vibrant and enchanting green spaces draw visitors worldwide and provide a serene and picturesque setting for residents to relax and enjoy nature.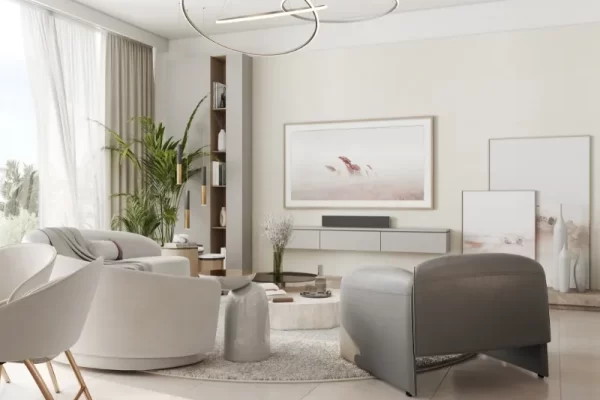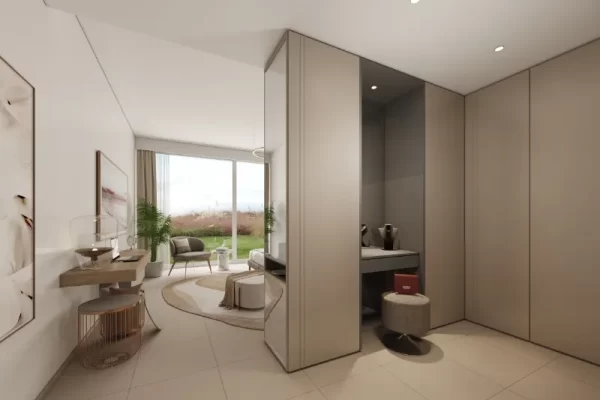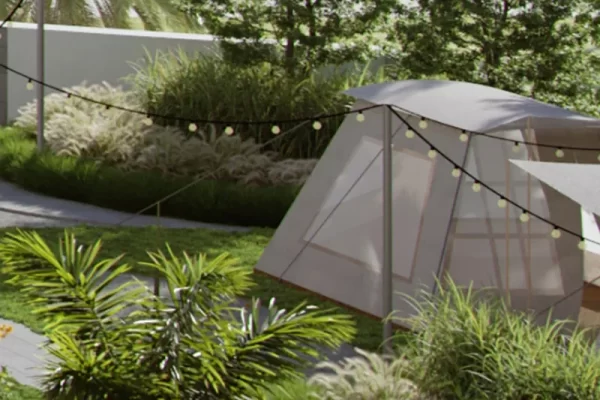 A unique amenity that brings the camping experience right to your doorstep. Equipped with a minivan featuring a BBQ station and preparation space, This community-focused amenity serves as a new gathering place.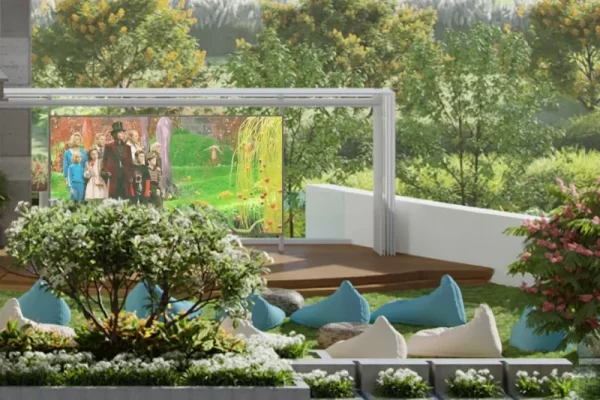 The outdoor silent cinema is a wonderful addition to Arbor View's courtyard. With a projection screen wall and a suspended projector, combined with carefully selected outdoor furniture pieces.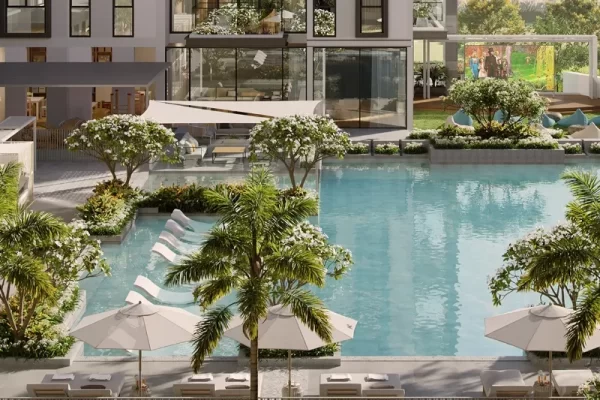 the resort-style pool provides the perfect setting for relaxation and rejuvenation. With ample seating options, including sunbeds, baja shelf with wet loungers, and shaded cabanas, you can unwind in style while soaking up the sun or finding respite in the shade.
It is an elegant building with crisp metallic elements and grey tones. The contemporary façade has a contrasting palette of white-grey walls and stonework. The entrance to the building is highlighted by warm wood colors, double-volume lobbies, and tall windows that offer a welcoming feel to its residents and visitors.
The interiors of the modern elegant apartments at Arbor View are designed to exude sophistication and style. The apartments are spacious and inviting with a color palette of light grey and beige tones which lends a sense of tranquillity and elegance promoting relaxation and comfort throughout the spaces.