Wilton Terraces II
THE MODERN EXPRESSION OF A TIMELESS ERA
THE MODERN EXPRESSION OF A TIMELESS ERA
A unique living experience where life finds the perfect balance, Wilton Terraces II aspires to provide the ideal home that is crafted and inspired by a variety of eras and cultures that interplay with aesthetic dimensions, forms, and functions. The apartment complex is built to be relieved in the present, providing a new concept for contemporary classicism, well-thought-out ideas that spark from harmonious designs capturing the unique and unrepeatable details of modern living. Every residential unit is designed to create the perfect setting for a home that inspires and reflects us, and serves as an extension of who we are. Discover apartments for sale in the most exquisite communities in Dubai.
Ellington Properties is known for its uncompromising commitment towards crafting living spaces that not only shape but redefine Dubai's real estate landscape. Ellington Properties has brought to life premium homes conceptualised for those who settle for nothing less than exceptional. In other words, every house is designed to create the perfect setting for modern living.
Conceptualized to give its distinguished residents a real sense of community, Wilton Terraces II create an atmosphere where young families can connect, share and grow. This is where you can make time for what matters most in life. Nestled within the community of MBR City, the two towers are surrounded by plenty of outdoor spaces including play areas where children can engage in interesting activities as well as beautifully landscaped gardens and parks that serve as ideal settings for family picnics and intimate gatherings.
Wilton Terraces II apartments are now for sale in Dubai.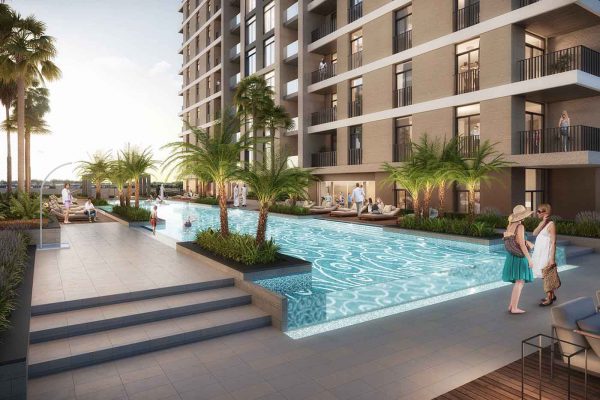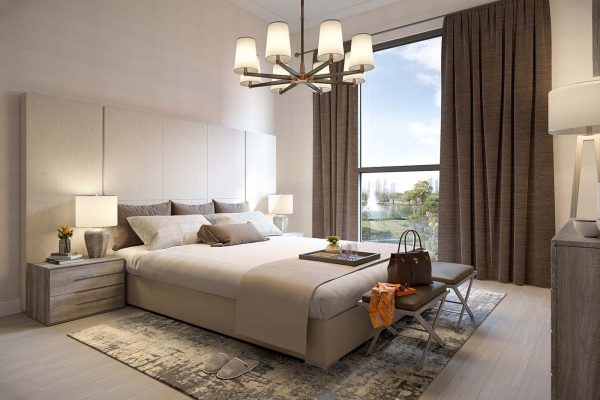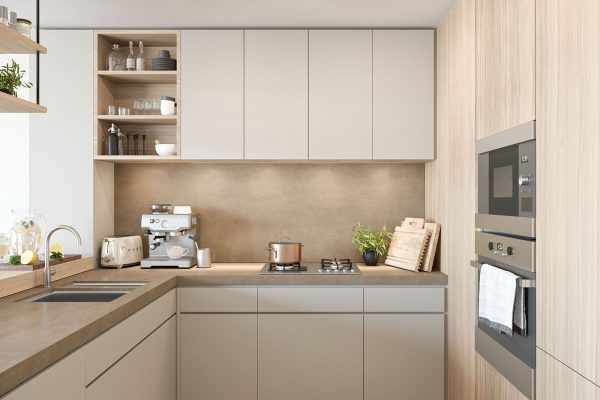 Wilton Terraces II is strategically situated in the heart of the city settled in the luxury residential community of Sobha Hartland, with close distances to Dubai's major landmarks including Meydan One, Meydan Mall, Mohammad Bin Rashid city & Downtown Dubai.
Surrounded by spectacular views, or just relaxing at the spa, enjoying dinners at world-class cafes and restaurants, and making time for your favourite sports at the community clubhouse are only a part of the exclusive physical and sensory experiences that come with living at Wilton Terraces II. Simply put, there is so much more to get out of life – just a few steps outside your door.
Explore your perfect studio apartment in Dubai with Wilton Park Residences.
14 levels

Gym

Swimming pool

Kids swimming pool

Children's play area

Retails & entertainment venues

Community living

Barbeque area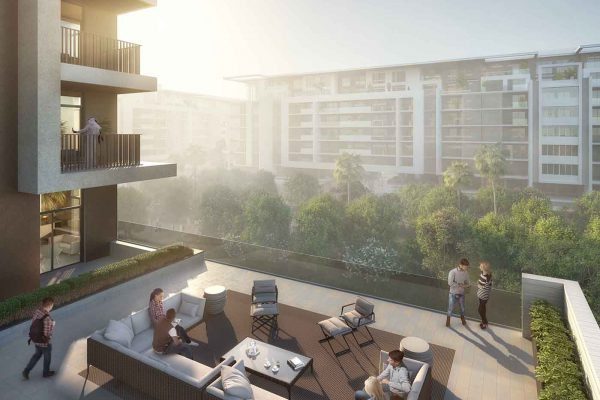 AN UNMATCHED QUALITY OF LIFE
A mark of refined craftsmanship and sheer attention to detail, Wilton Terraces II create an atmosphere that effortlessly blends sophistication and style.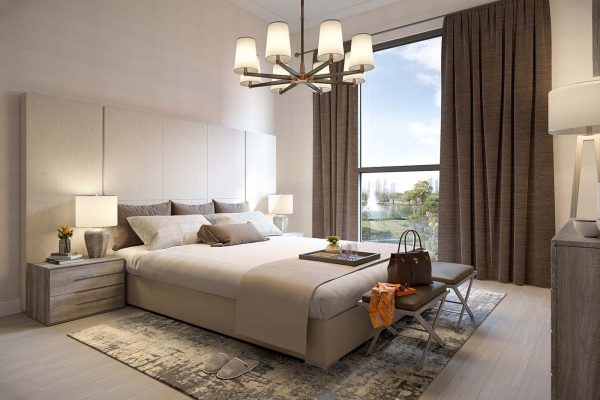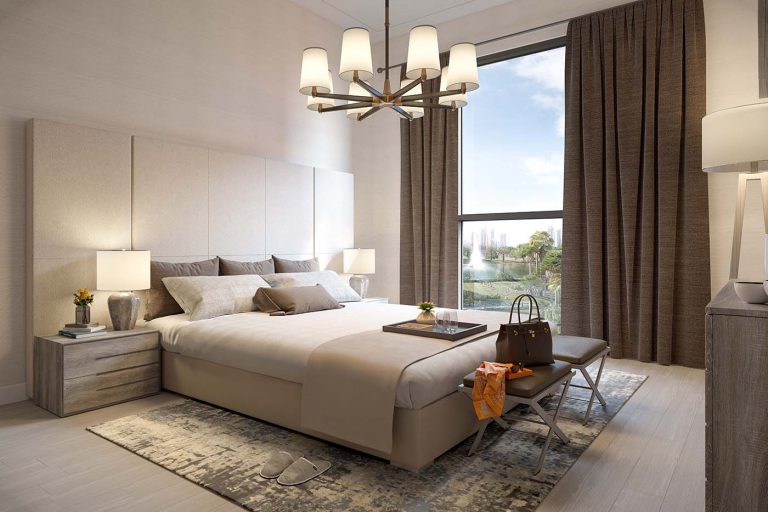 Stroll through the lush, expansive grounds within the residential community or enjoy quiet moments of reflection as you pass by the elegant water features.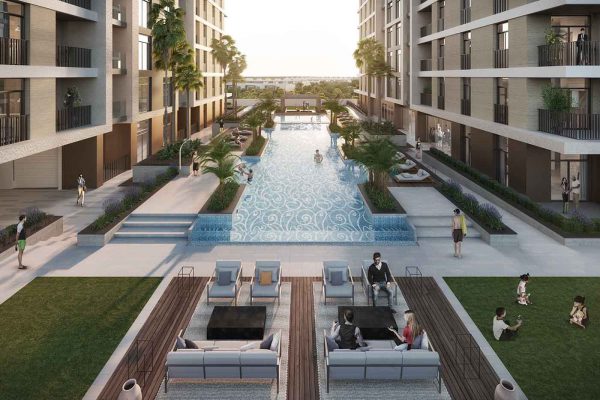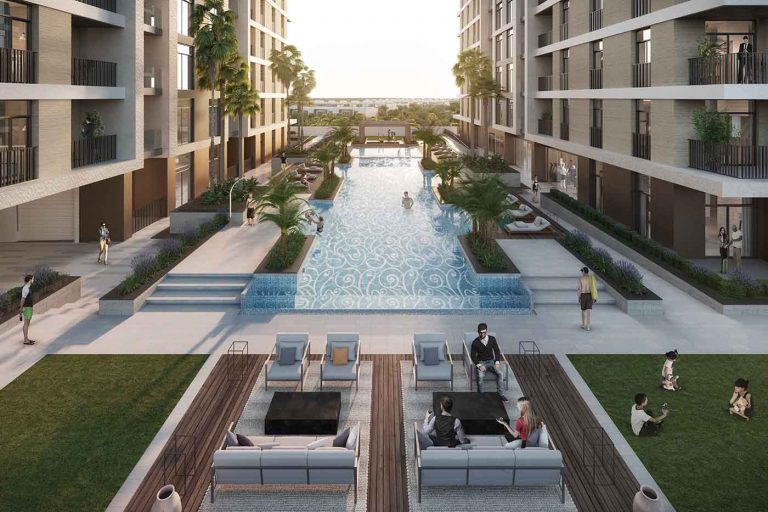 Take a dip in the glistening waters of the swimming pool, keep fit at the state-of-the-art gymnasium or take turns at the grill in the barbeque area, while you entertain a few friends.
The building's contemporary design is simple, harmonious & elegant, playfully interacting with its surrounding, and setting benchmarks to its neighbouring developments.
Designed by the award-winning architectural firm Perkins+Wills, the two stunning towers are interconnected by a single podium at the base, creating a distinguishing exterior that is unmistakably unique. Featuring bespoke one and two bedroom residences offering the finest of facilities and a wealth of amenities, these elegant homes craft a lifestyle of extraordinary comfort and convenience.
Striking the perfect balance between the indoors and outdoors, each home overlooks the lush green gardens interspersed with public squares and elegant water features within the community. 
Influenced by the rich textures and patterns prominent from the Silk Road period, Wilton Terraces II is a brilliant reimagination that blends classical elements with contemporary design, creating the perfect setting for modern living. Within the two towers, the lobby areas and public spaces are a nuanced interpretation of the period, with every detail connected to the storied past with utmost subtlety. At the intersection of tradition and modernity, the understated yet elegant at Wilton Terraces II, truly unique with opportunities to personalize.
Every apartment has been conceptualized with spatial generosity and transparency to allow a seamless connection between indoor and outdoor spaces. With expansive views of the surroundings, each home has been crafted to create an impeccably thoughtful space, entirely adaptable to its resident's personal taste. The residences are fitted with separate laundry cabinets, built-in wardrobes and cabinets for the bathrooms. Each storage units come with flexible shelves to offer maximum usage capacity, and the kitchen is lined with custom cabinetry and polished countertops, furnished with built-in appliances and designer fixtures.