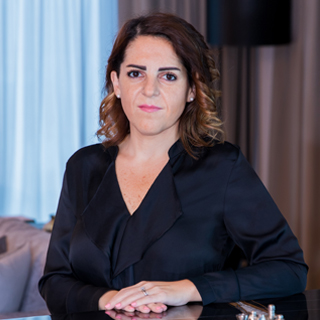 Paula Wehbeh
Executive Director – Strategy
Paula Wehbeh is the Executive Director – Strategy overlooking Broker Channel Business Development, Customer Care & Marketing at Ellington Properties. Dubai-born and raised, Paula's passion for customer service and marketing has taken her across the banking and real estate sectors.
Her attention to detail mirrors that of Ellington's unique, design-led appeal. She works to promote Ellington Properties globally through opening new markets. Her passion and determination likewise embodies the spirit of Dubai.
Paula previously worked for Damac, where she tripled the share of sales for brokers and expanded the company's outreach to China. Earlier, she headed up the launch of Premier Banking for Barclays Bank in the UAE and also co-founded the financial comparison website Souqalmal.com. She began her career at HSBC Bank, launching its Global Advance products across the Middle East.