MANAGEMENT EXPERIENCE OF OVER 75 YEARS
Ellington Properties' Management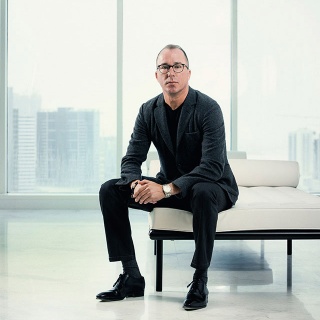 Robert D. Booth
---
Co-founder & ManaginG 
Director
A true property veteran, Robert has developed, marketed and sold some of the world's largest projects across five continents. Embarking on his career from his native Canada, he developed the country's largest master-planned urban community, Vancouver's Concord Pacific Place, for the legendary Hong Kong magnate and philanthropist Li Ka-shing. From there he moved to Concord Adex Developments Corporations where, as Director of Development, he oversaw a $2 billion development scheme in Toronto that became his stepping stone to the world.
Moving to Dubai in 2001, he joined Emaar Properties PJSC, holding various senior roles, including CEO of its North America region and CEO of the overall Real Estate division. He was instrumental in the development of Arabian Ranches, Emirates Living, Emirates Hills, The Greens, and The Dubai Marina, bringing 40,000 residential units onto the market. His crowning achievement was his involvement with the flagship Downtown Dubai project, where from day one he oversaw everything from hiring masterplanners to launching the hotel, retail and residential components, including the iconic Burj Khalifa. Having defined international build standards, he maintains his role at Emaar as advisor to the Chairman.
Robert holds a Master's degree in Real Property Development & Planning from the University of British Columbia in Canada, as well as a BA in Political Science, and is a regular speaker at real estate conferences around the world.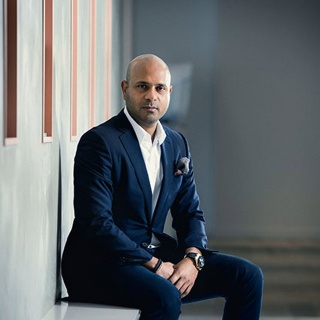 Joseph Thomas
---
Co-founder & Managing
Director
Joseph Thomas is a first-generation entrepreneur with a passion for creating new avenues for growth. He earned his post-graduate degree in Business Management from the prestigious Xavier School of Management (XLRI), India's oldest Business Management school.
In 2000, he started his first business venture, before moving on to the real estate industry in 2006 which he has been a leading force for over a decade. His expertise lies especially in complex transactions and the structuring of major mixed-use projects and world-class developments both residential and commercial.
Nitin Bhatnagar
---
Co-Founder & President
A successful entrepreneur, Nitin Bhatnagar is the co-founder of Ellington Group. He has over 20 years of experience in financial services specialising in Wealth Management, Structured Credit, and Corporate Financial Advisory in Onshore and Offshore Markets, having commenced his career in India.
He co-founded Ellington Properties Development LLC with the aim of introducing the concept of boutique niche properties in the real estate sector of Dubai.
Nitin's vision and foresight in the industry along with Robert Booth and Joseph Thomas, Managing Directors of Ellington Properties, helped translate the innovative approach to reality.
He moved to Dubai from India in 2002 to join ABN Amro Bank. Continuing to build on his financial services career, in less than a decade, he became one of the youngest Managing Directors with Bank of Singapore and then J. Safra Sarasin Bank.
Nitin is also the Founder and Promoter of Canarax Trading LLC.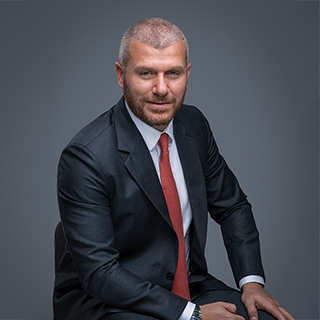 Elie Naaman
---
Co-Founder & CEO – International
A distinguished sales and marketing professional with over 14 years of property and real estate industry experience, Elie Naaman, has worked with some of the leading real estate and property companies across the GCC region, Iraq, Jordan and Lebanon.
Among the many roles that he has worked in his sales & marketing career are in training, talent acquisition, strategic planning, client relationships, public relations, sales and marketing both from a brokers and developers perspectives.
Before he took up his position with Ellington Properties, he was Head of Sales with Damac Properties where he recruited, led and developed an ethical and customer focused sales team. He single-handedly conceptualized sales strategies to improve market share across the region ensuring a consistent and profitable growth in sales revenue.
Elie embarked on his career from his native Lebanon in 2001.
He holds the prestigious Bachelor of Hotel Management & Tourism degree from Notre Dame University, Beirut – Lebanon. In 2013 he successfully completed a Proficiency in Real Estate Valuation and Appraisal from EduDmg.
As Chief Executive Officer – International at Ellington Properties, Elie has consistently achieved high targets and developed new profit centers and growth areas. He has delivered topline results and profits consistently as part of the company's senior leadership team.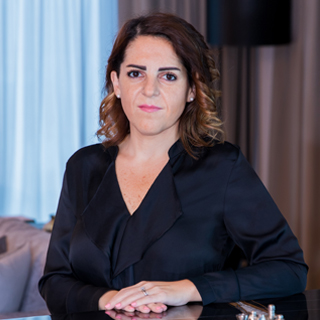 Paula Wehbeh
---
Executive Director – Strategy
Paula Wehbeh is the Executive Director – Strategy overlooking Broker Channel Business Development, Customer Care & Marketing at Ellington Properties. Dubai-born and raised, Paula's passion for customer service and marketing has taken her across the banking and real estate sectors.
Her attention to detail mirrors that of Ellington's unique, design-led appeal. She works to promote Ellington Properties globally through opening new markets. Her passion and determination likewise embodies the spirit of Dubai.
Paula previously worked for Damac, where she tripled the share of sales for brokers and expanded the company's outreach to China. Earlier, she headed up the launch of Premier Banking for Barclays Bank in the UAE and also co-founded the financial comparison website Souqalmal.com. She began her career at HSBC Bank, launching its Global Advance products across the Middle East.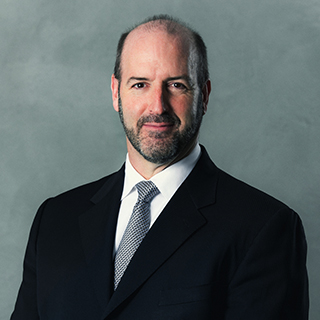 Mark Amirault
---
Chief Development Officer
With more than three decades of experience in property development, Amirault is a highly sought-after Design and Development expert on the global stage. He previously served as the Project Director of Burj Khalifa in Dubai and the Managing Director of Emaar's International projects operating the Emaar Design Studio in California.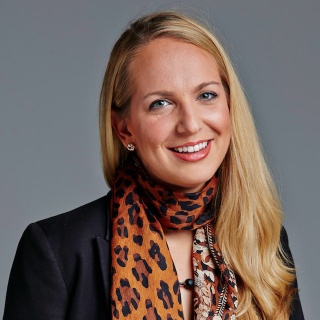 Laura Bielecki
---
Group Design Director
Laura is a Professional Interior Designer who oversee's the design and detail in each project. Having graduated with a Bachelors of Applied Interior Design from Mount Royal University in Calgary Canada in 2006 she went on to complete her LEED accreditation for green building. In 2012 Laura was awarded 'Middle East Young Designer of the Year' at the Commercial Interior Design Awards. She has extensive experience with high rise residential projects in New York and Montreal, Office and Government design/Project Management experience in Western Alberta and residential, hospitality and education experience in Qatar and the UAE. She has worked for internationally renowned design firms Escobar Design, Kasian and Godwin Austen Johnson. Her most noted projects include the LEED Gold Edmonton Federal Building renovation, Bennet Jones Law offices Edmonton, Palm Tree Court Jebel Ali suites, Chedi Hotel Khorfakkan, Al Bait Hotel Sharjah (2015 Hotel Design of the Year, CID Awards), Jewel of the Creek Hotel Apartments and Restaurants Dubai, Cranleigh School Abu Dhabi, GEM's schools Qatar/UAE and Al Wajba Palace Doha.
Having Started her Blog "Luxury Interiors" in 2008 she has become an industry voice through all social media channels including Pinterest, Twitter, Facebook and Instagram . She has written for countless magazines and websites and regularly attends international design shows to stay on top of industry trends. Laura enjoys visiting factories and understanding the construction process and quality of finishes and techniques. Her thorough understanding of green building, finishes, space planning, styling and detailing is a valuable asset to the team.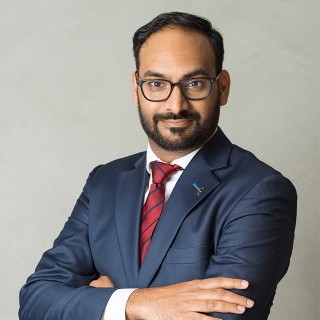 Vamshi Krishna
---
Group Finance Director
Vamshi is a seasoned finance and investment professional with over 10 years of experience across real estate investments, finance and development. Having started his career with American Express, he oversaw equity investments in real estate firms across the world for an India based hedge fund before joining DAMAC Properties in Dubai.
At DAMAC, he was instrumental in their primary listing on the London Stock Exchange and subsequently on the Dubai Financial Market (DFM). He also worked on DAMAC's maiden sukuk offering of $650 million which was dual listed on NASDAQ, Dubai and the Irish Stock Exchange as well as other financial transactions aggregating more than $1 billion.
At Ellington Properties, Vamshi leads the Finance function overseeing financial operations, corporate finance, audit and reporting.
A Chartered Financial Analyst (CFA), Vamshi holds an MBA from the prestigious Indian Institute of Management (IIM) – Bangalore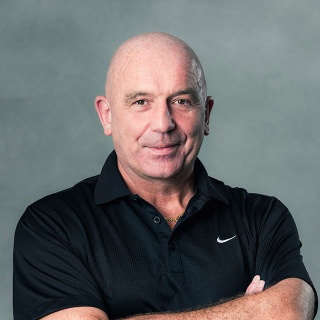 Kevin Yates
---
Chief Construction Officer
As a mechanical engineer, Kevin has overseen the management and control of many large-scale commercial and industrial construction projects. His insights and experience make sure that fast-track construction maintains the optimal quality and safety standards, from conception to completion. His 40-year career began in the UK but has taken him around the world. He has managed projects in the UAE since 1995, and was general manager for Emaar (Umm al-Quwain), so knows our core operating region intimately.